Mission & History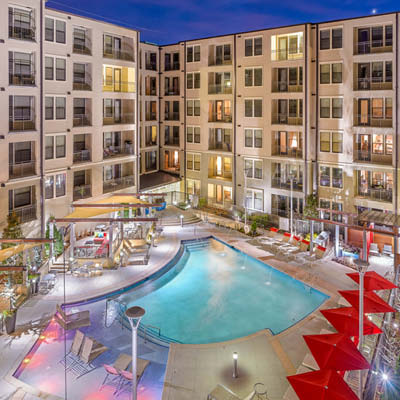 OUR PHILOSOPHY
We are driven to create places that bring people happiness. That philosophy guides our work building single-family homes, communities, apartments and centers where people work, shop and congregate.
We have found that constructing special spaces requires a uniquely structured company. That's why we employ an amazing spectrum of talented professionals all under one roof. At Southern Land Company, everyone from site selectors to investment experts to architects and horticulturalists work together on every project. Because of this, we are able to focus on every detail, which is the secret to our communities' appeal: the care with which we craft every element, no matter how small, results in houses, buildings and communities that enrich people's lives. 
OUR HISTORY
Southern Land Company was founded in 1986 on the belief that real estate could, and should, be beautiful. To this day, our founder Tim Downey cultivates an understanding that each building is more than the sum of its parts – rather, every project is an opportunity to create remarkable communities that boost aesthetics, livability and well-being.
Tim's journey with Southern Land Company began by building individual homes. Over three decades, our company has grown, applying the same careful home-building approach to apartments and entire communities. Our flagship community is Westhaven, a 1,500-acre neighborhood near Franklin, Tennessee, which will be complete in 2027. Each one of Southern Land Company's 22 projects across the country has provided a valuable learning experience for our employees, who are always looking for new ways to create delight in buildings and homes.
COMMUNITY OUTREACH
Southern Land Company always aims to improve the communities where we build. Beyond beautiful developments, the company donates to a range of other projects. In 2015 alone, Southern Land Company's charitable contributions committee provided $275,000 to individuals and organizations in need of assistance. These include everyone from a high school baseball team to 5Ks benefitting the homeless to parents who need help providing Christmas presents for their children.
One recipient of Southern Land Company help wrote:
"It is difficult to find the words to express my gratitude. However, I wanted to take the time to formally thank you for your generous donation. I was so blissful that at the age of 39, I have finally experienced tears of joy. Wow!! What a wonderful feeling this is. By awarding me with this donation, you have lightened my financial burden. So again, THANK YOU for your support."
At Southern Land Company, we are grateful that we get to do what we love for a living. We will continue to share our good fortune with community members who live where we build.